There are few careers that are as rewarding as one at The Royal Wolverhampton NHS Trust. Here you will have the opportunity to grow and develop at an award-winning organisation.
By joining 'Team RWT', you will become part of a talented, compassionate and enthusiastic group of people who work towards a set of values, committed to providing high quality patient care.
There are also many opportunities for development within the Trust's services and departments, which work closely together to put people first.
Thinking about moving here from another county or country? Starting a new life in the Black Country offers a chance to live in glorious countryside or vibrant, affordable towns and cities with shops, restaurants, theatres and excellent sporting facilities. If you choose to come and work for us, we will help you relocate – so why not speak to us and find out more?
Join RWT Today
If you cannot see this video, watch it on YouTube
Diverse Workforce
The Royal Wolverhampton NHS Trust is one of the largest NHS trusts in the West Midlands providing primary, acute and community services and we are incredibly proud of the diversity of both our staff and the communities we serve. We are building a workforce that can help us to fulfil our values, improve quality of care for patients, and solve the health care problems of tomorrow. We're passionate about the value that diversity of thinking and lived experience brings in enabling us to become a learning organisation and leader in delivering compassionate care for our patients.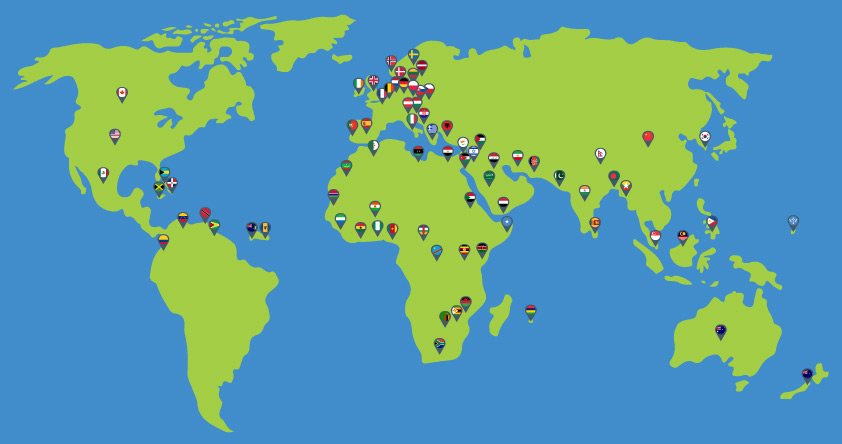 As an organisation, we celebrate the rich diversity of our workforce and value the skills, knowledge and experience of our international staff members.
Our staff come from all over the world including Nigeria, the Philippines and Mexico.
We are inclusive of all cultures, religions and identities and strive towards making our colleagues and patients feel understood and appreciated.
Read more about the Trust's commitment to inclusivity